Eleven steps to create a magnetic field for talent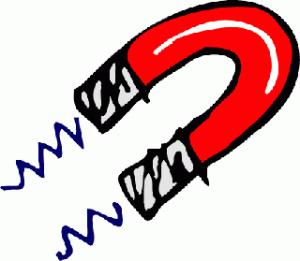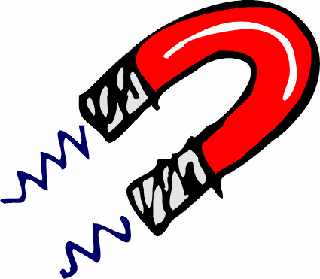 With an unstable economy, rumors of lay-offs, a constant barrage of negative information from network news channels, and financial pressure to produce more results with less people,  how do you fully engage your team?  How do you win over employees' hands, minds and hearts?  Here are a few tips that might help:
Sincere: Show sincere care and concern for your employees. Ask them about their families and how they are doing.  Learn the names of their spouse, significant other and/or children. Show a desire to hear what is going on in their lives.  You can build a solid working relationship with your employees as long as you are sincere.
Commitment: Be committed to your team and back them up when they need help. If someone makes a mistake, help them to learn from the experience rather than using discipline.  Make sure they know you have their back if something goes wrong.
Professional Behavior: Adopt and model professional behavior. Treat people with dignity, trust and respect, especially during difficult days or projects.
Trust: Show by your daily actions that your employees can trust you.  Do what you say. Don't prolong decision-making. Allow your people to find their own innovative ways to make things better.  And don't micromanage; resist this nasty, team-busting temptation. Trust is a delicate and very important trait of a good leader.  It take time to gain trust, but only seconds to lose it.
Share Information: Openly share information with your people.  Keep them informed of what is going on in the company.  Withholding information and frequently conducting closed-door meetings creates speculation and suspicion.
Be Accessible: If your employees need you, make time for them regardless of how busy you might be.
Show Appreciation: It is human nature to desire recognition and praise for a job well done.  Celebrate accomplishments.  Providing food is usually a good idea too.
Coach: Transform your management model from "boss" to "coach."  Provide input and immediate feedback. Your job is not to reprimand but to motivate and help build a team atmosphere.
Family: Work to provide a sense of family. People want to feel they  belong to a team that is making an impact. This environmental factor will create a magnetic field that holds onto your people and attracts and retains the best and brightest talent.
Flexibility: Focus on results rather than time spent in a cubicle or monitoring what time they arrive or leave the office, or how long an employee is at lunch.  Instead of focusing on face time, focus on their ability to get work done.  Have high expectations and expect results while being flexible. Most people have responsibilities outside of work and are doing their best to balance work and life.  Good employees find a way to get it all done, and on time.  Poor performers cannot survive in a flexible environment that is focused on results.
Fun: Great leaders include fun in the mix. Make work fun when and wherever possible. Teams who laugh together stay together.
Note: Some steps are based on research by the Great Place to Work Institute.