10 Questions with Kari Mirabal, The Connection Coach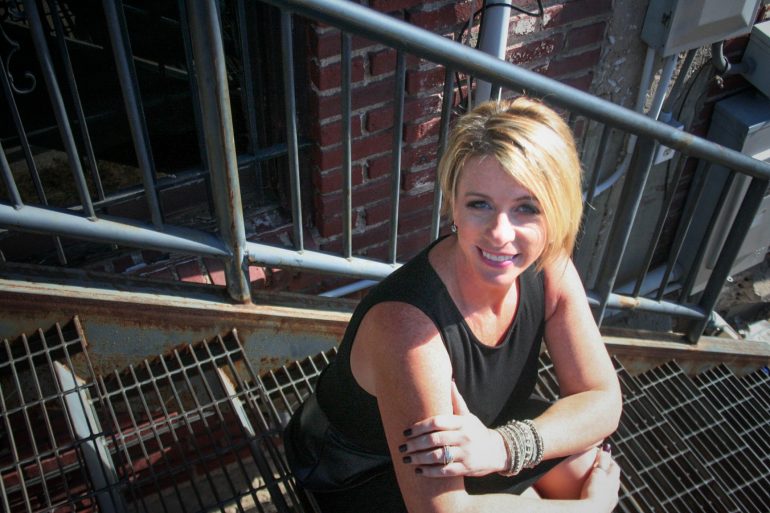 For some people, the prospect of networking is terrifying. If that describes you, I recommend you listen to the advice of Kari Mirabal, The Connection Coach.
She shares her successes and failures about networking to audiences across the country. Kari shares how she was once held captive to her fear of networking. She persisted and began to make what she calls, authentic connections. Her mission is to create a movement of people inspired by the power of connection.
Since networking is essential to business success, I decided to seek out Kari to ask a few questions.
Why do you call yourself the connection coach?
I believe networking is a life-skill that can benefit anyone who is willing to invest time and energy towards developing authentic connections. I view my role as a keynote speaker and consultant as an opportunity to help people "network smart" so I provide strategies designed to help others get from point A to point B – faster. Networking is about developing mutually beneficial relationships so I coach on the importance of cultivating connections that are authentic where both participants understand the give and take process.
What is authentic networking?
Authentic networking boils down to a commitment two people make to give and take in a business relationship.  I coach my audiences to think of networking like a game of catch in baseball.  Visualize one person throwing the ball and the other person catching the ball.  Catch is played with a slow approach where with each toss of the ball, one person shares information and asks a question of the other person to keep the conversation going.  Some people fail at networking when they approach networking more like baseball pitchers; always throwing the ball or making the "pitch". For these people, it's all about what they want or can get out of the networking relationship vs. how they can help someone else reach success.
How should you approach the game of networking?
I recommend being upfront by stating your intention early in the networking process.  I believe you have a better chance of someone being open to you if you are open first.  We've all had experiences with fair weather friends – once they have what they want, they are often gone.  Consider how you can be a contribution to someone else throughout the networking relationship and observe how the process begins to benefit everyone involved.
What is your recommendation for being a great networker?
I coach my audiences and clients to adopt a "preparation leads to confidence" approach to networking.  My proven 3-step networking strategy works for both traditional and social media channels and consists of:
#1 Plan – Who do you want to talk to and why?
#2 Connect – Select the best channel to help you get in front of your target audience (ie: call, email, social media, etc.)
#3 Grow – Continue to cultivate the relationship beyond the initial introduction.  Share information about upcoming events, interesting business articles, books you've read or invitations to other networking events to keep the communication open.
Why did you start your own business?
I launched my consulting career with one objective in mind – to integrate life and work.  As the mother of two boys, I wanted to invest time in their development as well as make my passion my career.  I started early in my career as an IT recruiter but over time, my knowledge of networking and LinkedIn, began to attract a following.  As more people began to engage me for networking advice, I decided to evolve.  I launched "Naked Networking" (a series of corporate workshops and keynotes designed to teach people how to network smart) where I have the opportunity to help others evolve and get ahead with their business goals too.
What is the biggest networking fail you have observed?
I've witnessed people fail when they come across too salesy in the process of getting to know each other.  True networking is based on a 50/50 commitment to help each other.  A circle of influence can be a powerful tool so leverage it with patience and a "pay it forward" approach.  When you invest in the success of others, amazing breakthroughs can occur.
Should employers worry when employees are networking?
Absolutely not.  When organizations empower employees with networking knowledge, they increase their own potential for successful outcomes.  Happy employees can take your business to the next level.  When employees network effectively and efficiently, they serve as ambassadors of your products and services which helps them expand brand awareness.
What is your networking recommendation for introverts?
Prepare open-ended "go-to questions" ahead of time.  Examples include "what are you looking to learn from today's conference" or "what do you enjoy most about your line of work" are opportunities to invite new contacts to share information.  As you listen to their answers, observe opportunities where you may be able to help that person get ahead.  If they are looking to meet other leaders in the energy industry, offer to introduce them to someone you know via LinkedIn who works in that field, etc.  Introverts and extroverts both have networking qualities that can attract new connections but introverts tend to be better listeners; a big asset in the art of networking.
If you had $1 billion in the bank would you continue working?
Absolutely.  The beautiful thing about my life, I don't feel like I'm even working because I am so passionate about empowering others with knowledge to help them network smart.  Don't be enslaved to your skills. Be committed to options.
What contribution do you want to leave by the end of your career?
My mission is to create a movement of people who network smart.  I want to look back and feel proud that I was transformational in other people's lives.
---
For more information about Kari Mirabal, The Connection Coach, visit karimirabal.com.