Horrible Bosses Go Hollywood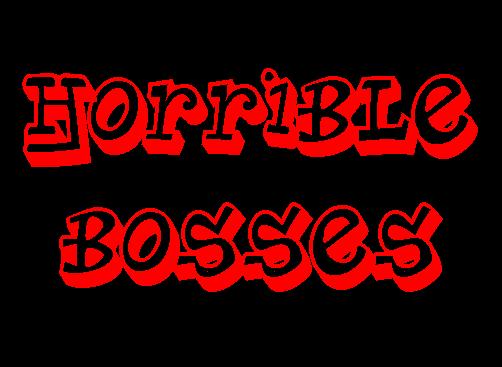 Asher Adelman, founder of eBossWatch.com, has made us aware of the upcoming production of a Hollywood film based on the daily lives of employees with toxic bosses and their hostile working environment; the complete and total antithesis of a Certified Great Workplace. We have much respect and admiration for Mr. Adelman, as he continues to place public pressure on toxic bosses who make peoples' lives miserable.  Here is an excerpt from his company's press release:
In another nod to the prevalence of horrible bosses and their interest to the public, several top Hollywood actors have signed on to star in an upcoming comedy called Horrible Bosses.

Horrible Bosses, which will likely be starring Jamie Foxx, Jennifer Aniston, Jason Bateman, and Colin Farrell is about three friends suffering from a hostile work environment who conspire to kill each other's bad bosses.

Horrible Bosses is the latest of several Hollywood projects that have incorporated the theme of workplace bullying and office politics.  Previous movies and television shows centered around the workplace are The Office, Undercover Boss, and The Devil Wears Prada.
The complete list of eBossWatch.com's Worst Bosses List of 2009 can be found at the preceeding link.  This topic continues to surface due to the unfortunate prevalence of bad bosses and the lack of positive role models.  Horrible Bosses may be a comedy but living the life under one is a nightmare.
Read the press release.