Speaking at the Oklahoma State Human Resource Conference
Today it was my pleasure to speak to a standing room only crowd of Human Resource Professionals at the Oklahoma State Human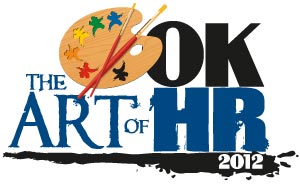 Resource Conference, Renaissance Hotel & Conference Center, Tulsa, Oklahoma.  I was amazed at the number of nice people who attended my session.
Since creating positive company cultures across the United States is my passion and mission in life, I delivered a presentation entitled, "How Leaders Build Great Places to Work."  If you attended this presentation today, we would love to hear your comments, questions and overall feedback.
The People Group is here to help you start the journey of building your Great Workplace.
For a copy of the presentation, click the link below:
How Leaders Build Great Places to Work-OK State HR Conf-04262012
WANT TO REPRINT ALL OR PART OF THIS PRESENTATION FOR LEADERSHIP TRAINING, COMPANY COMMUNICATIONS, NEWSLETTER, BLOG, ETC? You can, as long as you provide the following text and hyperlink on the same page as the presentation material. www.ThePeopleGroup.com. By Kevin Kennemer, founder, The People Group, LLC. Subscribe to  The People Group Newsletter at www.thepeoplegroup.com/blog. Follow The People Group on Twitter @ThePeopleGroup and Kevin @KevinKennemer.
Copyright © 2000-2012. The People Group, LLC.  All Rights Reserved Worldwide.