SemGroup continues to emit toxic fumes in America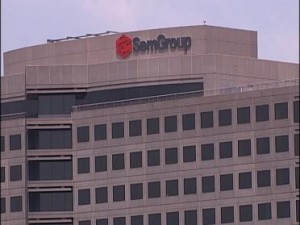 Serving as SemGroup's chief human resources officer a few years ago I was faced with an executive's behavior that was out of control, abusive, threatening and toxic.  With my heart racing and a bout of morning nausea, I decided I could not stand silent, and therefore, I met with the CEO. After explaining the dire consequences if his behavior became public, the CEO agreed to work with me and get control of this certain executive.
We were known for having created a great workplace built on trust and respect. The CFO, however, showed nothing of these good qualities. The following day after my meeting with the CEO, the CFO came down to my office huffing and puffing, and yelling, "I cannot believe you went to the CEO about me. Very dissappointed this was how the process was working, I told him we would not longer talk unless the CEO was present.
Ultimately, the joke was on me, and I was given a new foot soldier of a boss, ready to follow orders from upon high. His responsibilities were to make my life miserable; the reward for being concerned about the company's culture and fair treatment of other employees.
It was my fault the executive was a bosshole.  The CEO called it, "bad karma." I called it, a man with a temper who needed a leave of absence and some specialized help. He had the ability to try to make me completely miserable at work.
I never gave up my quest for making things right at the top. A few months later (three weeks before Christmas 2007) I was fired for not creating the type of culture the leadership wanted. A good thing, since their culture was closer to chains, whips and anything to do with pain.
Now I am writing this important book with the working title, "How to Build or Destroy a Great Company." All parties need to be aware that I will likely not spare anyone involved in toxic behavior, including those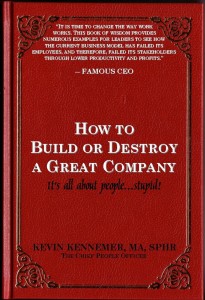 who participated within a group to create hell for an employee, called mobbing.
SemGroup leaders intentionally hurt me and my family. And now it is time for the world to know the character of all those involved, including those who didn't have the spine to stand up against them. If you want to survive, some folks join the bully and serve on his behalf. It's the 360 approach to workplace bullying, also called mobbing.
According to my signed seperation agreement, SemGroup was to pay severance for 12 months. I received about five out of the 12 months. This happened as a result of the bankruptcy filing. SemGroup was to provide an executive pension, of which I was fully vested, that would begin paying at age 65. The bankruptcy judge set that lifeline aside. Poof! My fully vested retirement plan was up in smoke!  We were depending on this income for our retirement. I closed down a business to work for SemGroup, and then tapped out my savings to continue living after the unethical practices of its top leaders pushed me back to the streets.
It has taken awhile, but the gloves are off now.
Through the use of social media, we will shine the light on all the terrible happenings at SemGroup.
In the end, the pen and keyboard will be mightier than their attorneys, judges in Delaware, wired funds in the Cayman Islands, or paying goons to have a talk with me. If you were involved in the mishandling of funds that has now caused pain on all my children, wife and our household, the gloves now come off.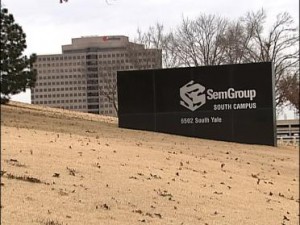 Building Great Workplaces based on trust and respect involves taking the trash out for those who are clearly cluttering the world with their toxic style of business practices.
The process of shining the light on SemGroup will now begin. Let's take out the garbage. Will you help me?
SemGroup employees, past and present, go to Glass Door and eBossWatch and rate your boss, company and CEO.  This helps those who might be considering a job with your firm receive the real story about the company.
Also, forward this blog to vendors and suppliers who were irreparably hurt by the leaders of SemGroup.
Feel free to comment.  Let's make this story build strength.