Five Recommendations to Build a Better-Than-Advertised Company Culture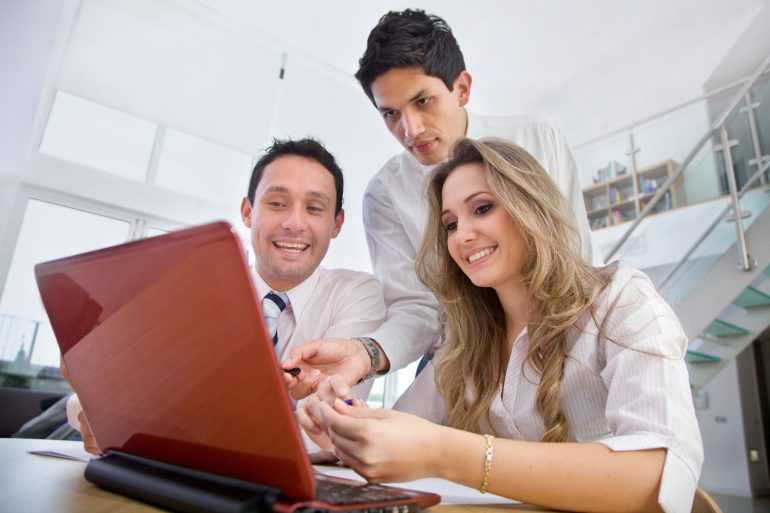 Author and speaker Steve Furtick says the reason we struggle with insecurity is because we compare our behind-the-scenes with everyone else's highlight reel. Many of us have experienced the struggle between social media hype and the realities of life.
There are friends on Facebook, for example, who I unfollow because they routinely post boastful statuses complete with photographs of their latest luxurious family vacation. Their lives may be exceedingly wonderful, or it could be super fluff.
Similarly, to compensate for a poor company culture, a public relations and human resource department may work around-the-clock to convince the outside world otherwise. Their social networks are merely a means to overcompensate for bad organizational behavior.
When you try to convince the public your culture is perfect, it serves to further harm your internal reputation. The conflicting message damages the company's ability to engage and retain employees. We want to be like other companies who broadcast organizational perfection. Our competitor's employee experience is better than ours, we think. We begin to question whether we are as good as our competition down the digital street.
As an organizational leader, endeavor to make your behind-the-scenes culture better than your competitor's highlight reel. Don't worry about your external image more than your internal one. Repair your internal image and your external image will advertise itself.
Becoming an award-winning great place to work is more than creating a beautiful video, modern office space and a social networking package to attract talent. A truly great workplace is about building an authentic company culture that is better than advertised.
Consider these five recommendations to build a better-than-advertised company culture:
#1 – Find Your Soul
Award-winning great workplaces are in touch with their souls. An organization's soul is more than the mission, vision or values statement. The soul is the reason for being; the organization's essence. Soul is the why. Find, define and communicate that essence, and your employees will learn how to do what needs to be done. Employees of great workplaces understand the reason – the why – for their organization's existence.
#2 – Live Your Values
Whether at work or home, leaders and employees should live your organization's values. That's one good reason to hire for culture fit; people whose values are in sync with the company will not be required to lead bifurcated lives. When leaders and employees live these values at work and home, your company culture will be truly special.
#3 – Release Brand Ambassadors
Allow employees to tell your excellent story. When they are sold on the company's true identity and enjoy working for you, they will enthusiastically broadcast your message. Your employees (and applicants) will become brand ambassadors. When employees are treated like customers, they will provide first-class treatment to customers.
#4 – Listen to Online Comments
Don't dismiss what people say online about your company. Just as customer comments are crucial to business success, employee and applicant feedback is as much, or more, important. Analyze and gracefully respond to the good and bad things said on social networks. Dismiss their words at your peril. Bad comments can be put to good use and make you better.
#5 – Pursue Awards for the Right Reasons
Becoming a great place to work is not a marketing strategy. Employees will see right through those motives. Seek a great place to work award because you have built a special workplace. Go through the best workplace process because you have a good workplace and want to become better. Don't seek an award because it's just another trophy that will look good on your website or annual report.
Article originally posted on Best Employee Surveys Blog.