The Act of Cruelty by Indifference
On Thursday, October 23, 2008, the Oklahoma Business Ethics Consortium's Tulsa Chapter held its monthly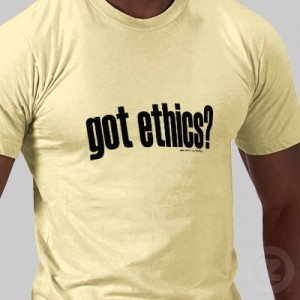 luncheon with national guest speaker Dr. Gary Namie, director of the Workplace Bullying Institute. Why would an ethics group invite a workplace bullying expert to speak, you might ask?  The answer is simple: How can the same organizations who promote a code of conduct, health and wellness, community involvement, employee volunteerism and corporate giving, also allow workplace bullies – psychological office tyrants – to run rampant inside their organizations while targets of their brutal violent episodes suffer physical and mental repercussions?
Allowing workplace bullying to occur is not right. It is not moral. It is not ethical.
According to Dr. Namie, "Workplace bullying is a health hazard. Cardiovascular diseases are the most common stress-related physical problems for bullied targets."  He further stated, "Psychological injuries caused by bullying range from debilitating anxiety and panic attacks through clinical depression to post-traumatic stress disorder caused by the bullying.  And it's all unconscionably legal, though morally reprehensible," states the passionate Dr. Namie.
Clinical depression is experienced by 39% of targets and post traumatic stress disorder is experienced by 30% of women targets.
Is it ethical for an organization to do nothing?
Doing nothing is not a neutral act, according to the founder of the Workplace Bullying Institute.  In fact, Dr. Namie calls it "cruelty by indifference."  I agree wholeheartedly.
If your organization allows workplace bullies to conjure up their cancerous potions of fear and psychological violence and tyranny, it is time to take action.  It is wrong to sit silently and do nothing.  Taking no action is not an option for good corporate citizens. It should not take enacting anti-bullying legislation to do the right thing, although that is probably where this country is headed.  Let's do the right thing today.