Women Attacking Women
Women cannot always depend on their female leaders to be their mentors or role models. In fact, female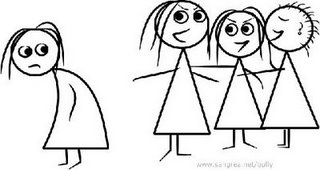 bullies tend to target other women an astounding 70% of the time.
Our good friend, Dr. Gary Namie, founder of the Workplace Bullying Institute, was recently interviewed by Good Morning America concerning the silent epidemic of workplace bullying.  According to Dr. Namie, employees should not have to deal with an environment of fear and anxiety that leads to clinical depression and post traumatic stress disorder.  The effects of a bully's treatment can last for the rest of a target's life without the proper medical care.
The insightful Good Morning America interview is posted at this link: Women Bullies in the Workplace
A Bottom-Line Issue
Why should business leaders be concerned about workplace bullies? These office terrorists present a significant bottom line issue.  Bullying in the workplace reduces productivity, stifles innovation, squashes risk-taking and increases costly employee turnover.  In fact, bullies typically target the best and brightest people under their supervision.
Soccer Moms Can Be Bullies Too
In my career as a human resource executive, I have observed soccer moms turn into bullies by inserting a lucrative incentive compensation plan and a supervisor who rewards aggressive behavior.  A certain number of working moms will set aside civility because in their minds they love those little kiddos and will bully their way up the corporate ladder to win the economic struggle in the workplace.
Bully Tactics
Workplace bullying is much more hideous than an unlikeable boss who has a few quirks.  An office bully follows a deliberate strategy and possesses similar methods in how they pursue their targets.  According to the ABC News report, the following are documented bully tactics:
Humiliation – Humiliating comments to the target in front of coworkers.
Yelling – Excessive yelling intended to intimidate and cause anxiety and fear.
Work Status – Undermining the target's status by excluding them from meetings, email, important decisions, etc.
Health – Negative health affects, i.e., high blood pressure, anxiety, fear, clinical depression, post-traumatic stress syndrome, etc.
Reformed Women Bullies?
Even the reformed women bullies GMA interviewed were quick to give excuses for their behavior. It is likely a bully will revert to their behavior unless the office tormentor is willing to completely acknowledge the error of their ways, the harm they have caused, and truthfully admit their behavior was wrong.  Bullying is never justified in business or life.  Unfortunately, I did not see a sense of remorse in these women bullies in this report.
Work Should Not Hurt
As Dr. Namie states, "work should not hurt."  The results of repeated bullying can lead to clinical depression, debilitating anxiety, post-traumatic stress disorder, according to Namie.  These are very high prices to pay for a job.  Joan Frye, 62, the target interviewed by GMA, endured her bully for two years and now has suffered physically, mentally and financially because an employer was unwilling to monitor the work environment.  After six years she is unable to work due to the mental torment.
Healthy Workplace
As a business leader are you aware of any workplace bullies navigating their way throughout the ranks? Bullies are very deceptive and experts at brown-nosing their supervisors while tormenting their subordinates.  According to a Harvard Business Review article, "Bullies manage up and terrorize down the corporate ladder."
A great deal of emphasis is being paid to Healthy Work Environments. Typically, these programs concentrate on physical exercise, nutrition, weight loss, etc.  Unless companies begin to deal with the workplace bullying epidemic, which will likely grow worse in the current economic climate, a healthy workplace will be a moving and unobtainable target.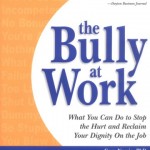 Note: My sincerest thanks to Dr. Gary Namie, founder of the Workplace Bullying Institute and author of The Bully at Work, for notifying us about this ABC News/Good Morning America story.  We greatly appreciate the fine work Dr. Namie is performing for the worldwide workplace.