Who Owns the Ice House?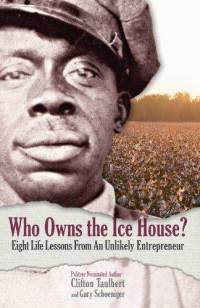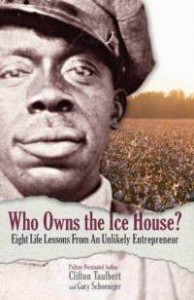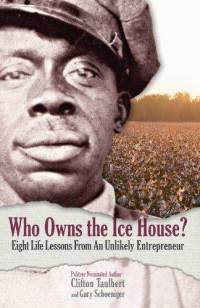 Once in a great while you meet a transformative individual who seems bigger than life. Someone who stands above the rest.  A leader among many. One who walks a different path and is confident but not boastful, proud or arrogant.  What a refreshing encounter in this uber-competitive business world.
To me this person of distinction is Clifton Taulbert, a Pulitzer Nominated Author, entrepreneur, successful businessman, and edge-of-your-seat keynote speaker.  I am fortunate to call him a friend.
Clifton has recently published a new book, "Who Owns the Ice House? Eight Life Lessons From An Unlikely Entrepreneur." The book is about his journey as a small boy in Glen Allen, Mississippi who picked cotton, yet learned valuable lessons from an unlikely entrepreneur that have made possible his successful career and life filled with meaning.
His life has not been one stuck in a tiny space in a cubicle farm in some corporate jungle within a high-rise building.  Clifton has a mission, a message, life lessons to share and the determination to make it happen
I highly recommend Clifton's book because I highly recommend Clifton.