Why your boss sucks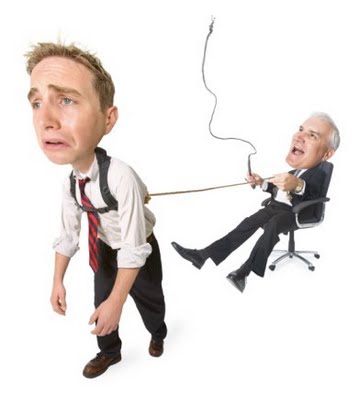 Our friends at CultureRx recently posted a great article (click here) and infographic (below) discussing the blind spots bosses have about their management style.
If micro-managers are like babysitters, then the bosses we all hope to have are like great coaches. Coaches inspire and bring out the best in their team. Micro-managers slowly suck the life out of you. — Cali & Jody, Co-Founders of the ROWE Movement
Below are a few quick observations Cali & Jody make regarding micro-managers and coaches:
Micro-Manager
There is no shortage of insecure micro-managers
Likely thinks she is a very good leader
Tells employees when to arrive and leave – rigid schedules
Controlling and critical
Assumes employees must be watched to get work completed
Finished product is likely not good enough
Employees are afraid to make mistakes
She belittles her employees
Must get permission to leave early
Obtaining approval to work from a home office would be a "Moses parting the Red Sea" type of miracle
She will gladly throw employees under the bus if something goes wrong
Coach
Very few of this breed of leader actually exists
Trusts her team
Provides support to her team
Not concerned about arrival and departure times
Focuses on results
Mistakes are learning opportunities, not gripe-out sessions
Encourages employees to be creative
She's got your back
Take this quiz and see how you measure-up.