10 Shocking Stats About Employee Engagement (Infographic)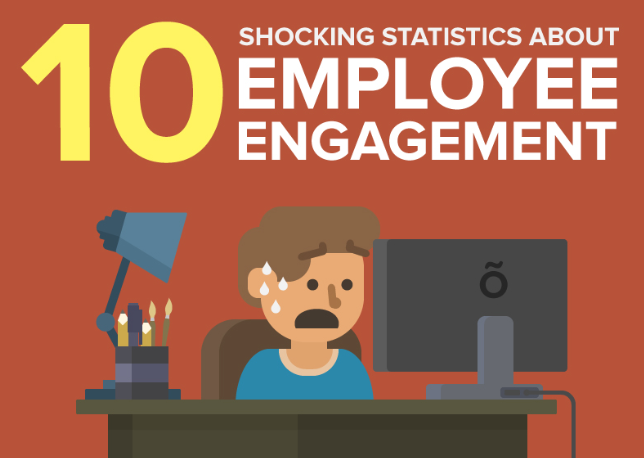 "To win in the marketplace you must first win in the workplace." -Doug Conant, Former Campbell's Soup CEO
Employee engagement is not about employees showing up  every day at work. People who are engaged, give emotional and discretionary effort on behalf of company goals, according to OfficeVibe. When leaders do not make employee engagement a business priority, it is the equivalent a CEO carelessly throwing boat loads of cash out his corner office window every day.
Also read: How to Engage your Staff at Each Stage of the Employee Lifecycle
Don't believe us? Read this infographic.
(Warning: This content could shock you. No, really.)