CEO Compensation Soars, Employee Paychecks Remain Flat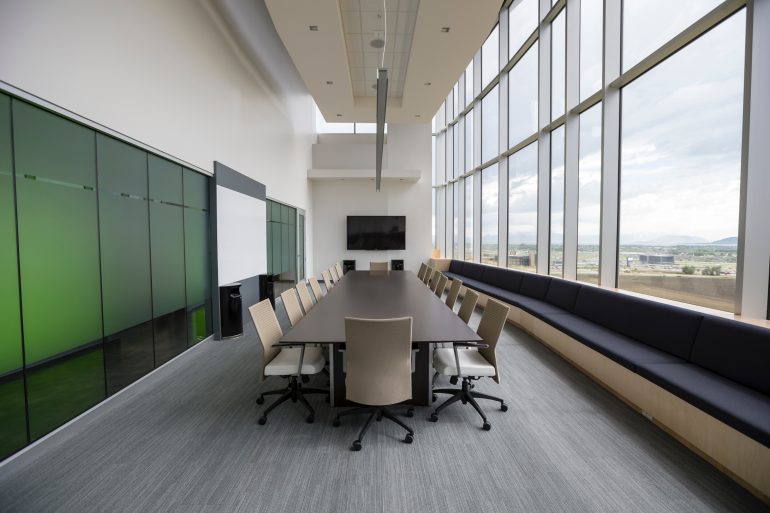 PayScale, a crowdsourcing compensation software firm utilizing real-time data for employees and employers, has released a report identifying the exponential growth of CEO pay since the 1970s. According to the Economic Policy Institute (EPI), CEO pay growth has risen almost 1000 percent compared to employee pay. You read that right, 1000 percent.
Worker pay, in contrast, has risen 11 percent (after inflation) over the same time period.
Not everyone agrees this disparity is a problem.
The data in the PayScale report only includes 168 publicly-traded companies with at least $1 billion in revenue. Overall, the CEO to worker pay ratio is 70-to-1.
It could be argued the ratio is much less after taking into account the data of average American businesses. Data from private enterprises is not readily available. For at least the large, publicly traded companies, however, the disparity is huge.
The disparity is even larger than reported.
The calculations only include cash compensation; base pay, bonuses, profit sharing, etc. The disparity of these publicly traded entities would be even larger because of the compensation not included in the calculation. Stock options, stock grants and a multitude of perks are not included in CEO compensation for the purposes of the report. According to PayScale, "many CEOs receive substantial stock/option grants and perks as part of their compensation, which can more than quadruple their total annual pay."
The ratio in 1965 was 20-to-1.
The report highlights this scenario did not always exist. From 1970 to 2014, CEOs have received a 997 percent increase in pay, double the stock market's growth. In 1965, the CEO to worker ratio was only 20-to-1.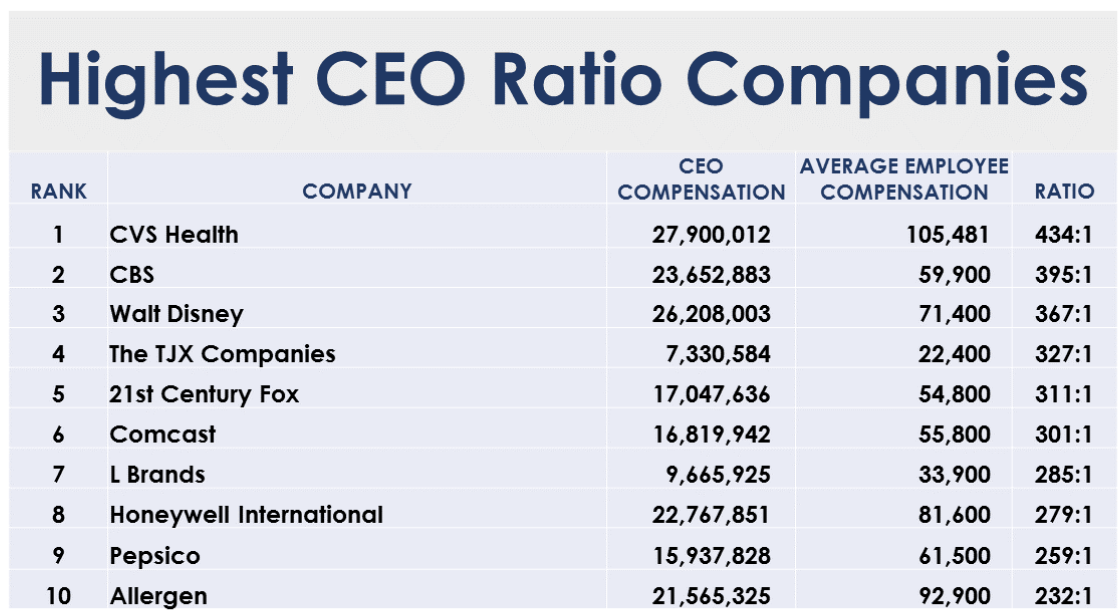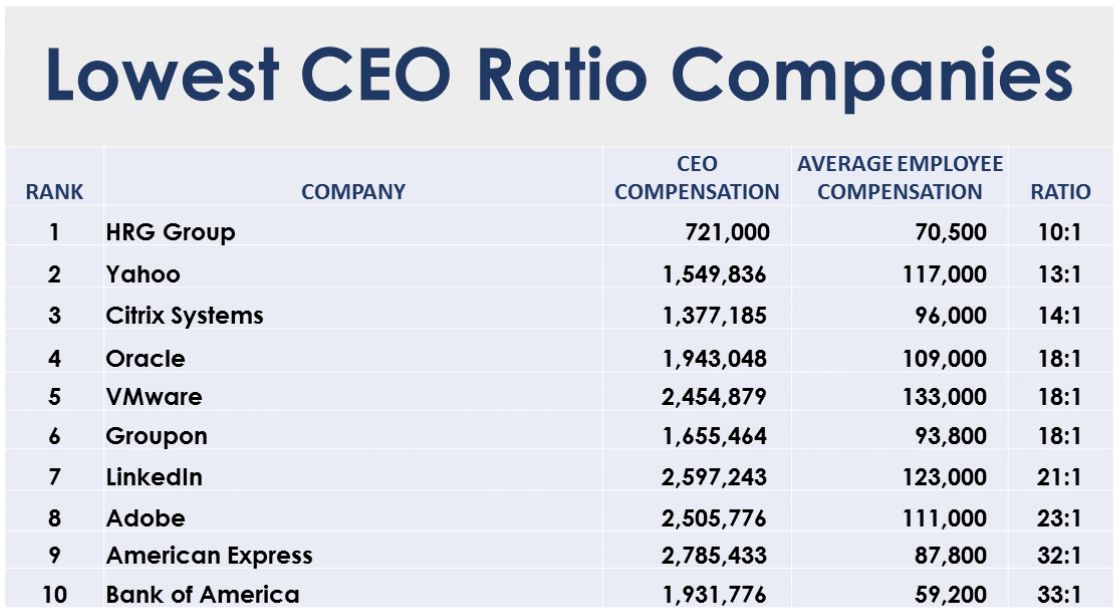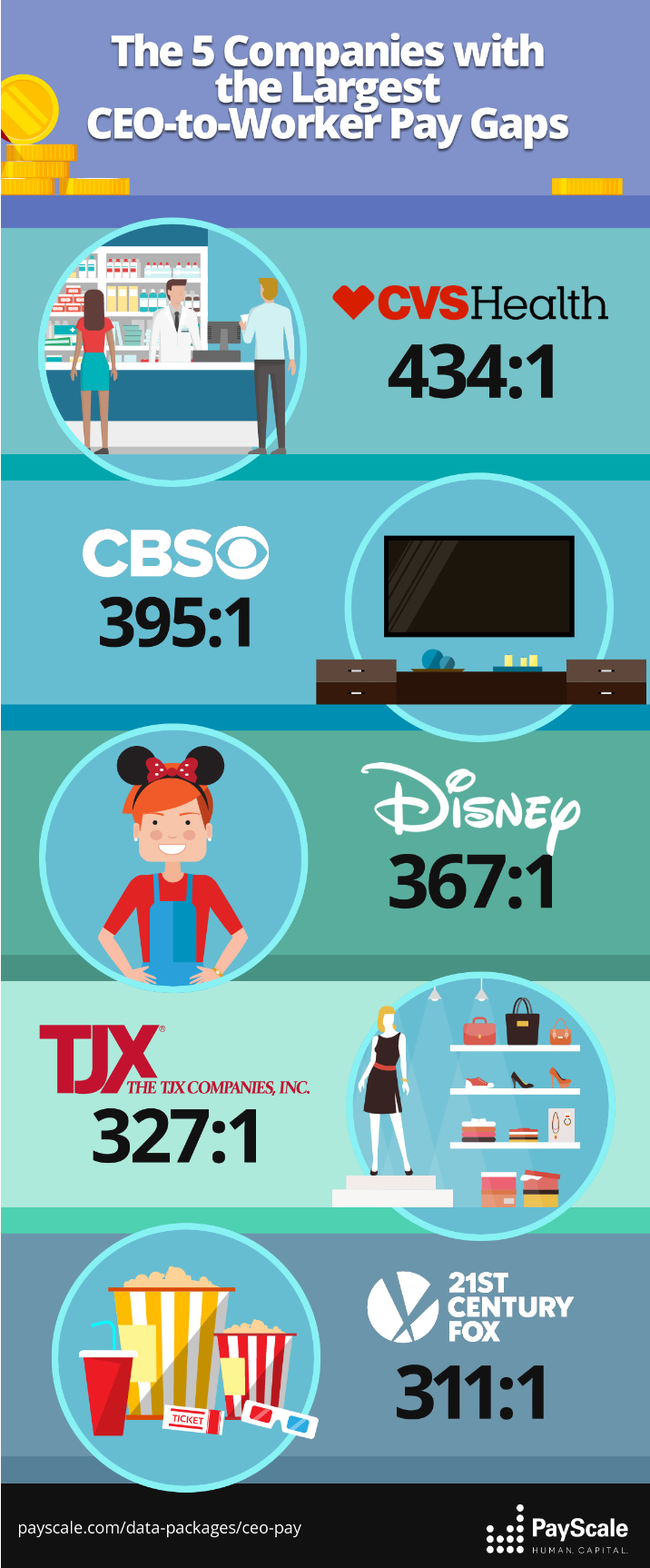 Quick facts from the PayScale report:
In 2017, the Dodd-Frank Act will require publicly traded companies to publish their CEO-to-worker pay ratio.
PayScale partnered with Equilar to calculate ratios for highest-paid CEOs.
Included U.S. companies with annual revenues over $1 billion.
Surveyed opinions of employees on CEO compensation.
Interviewed CEOs to determine how executive pay is explained to employees.
See the full article and report here.
Text here: