10 Big Layoff Lies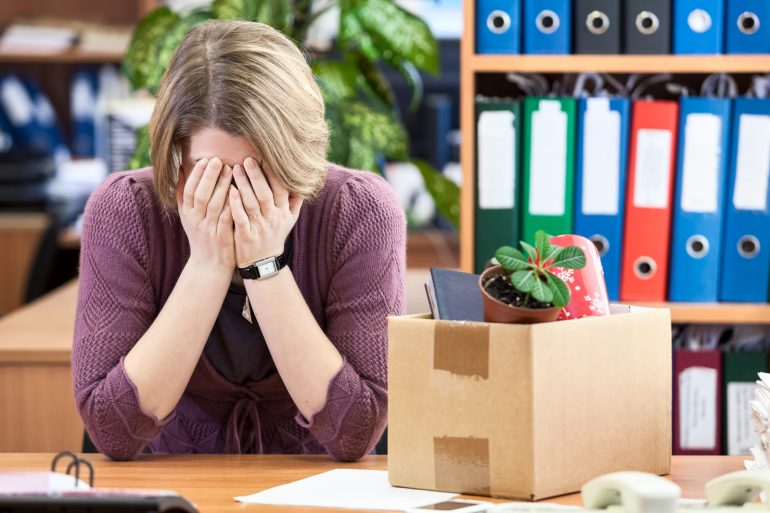 A number of leaders are tempted to tell lies when their companies are delivering pink slips to unsuspecting employees. Lying to employees who may be losing their source of income is unethical and a sign of a toxic workplace. Lying leaders erode the trust that may exist between management and employees. Workers can smell a management lie a mile away.
Certified Great Workplaces Lower Layoff Chances
That's one reason I favor certified great workplaces. They possess high levels of trust between management and employees. Trust is built when leaders tell the truth, even when it is bad news. Layoffs are rare among recognized best places to work. Research shows these best companies enjoy increased innovation, lower turnover, positive customer service, frequent and honest communication, higher productivity, agility to respond to difficult economic periods, and fewer layoffs.
"Downsizing raises the perceived value of the firm but lowers the actual value." -Jonathan Lurie

When working for a great company, the "L" word is rarely part of their vocabulary. While working in an average or toxic workplace, employees quickly become fearful during economic downturns. Layoffs are usually the first tool in management's bag of tricks to satisfy nervous shareholders. Market investors expect heads to roll when profits are down.
People are sacrificed at the altar of the investor gods. Layoffs are a short-term fix that rarely saves the company money. Bottom line, layoffs are a bloody mess.
In an excerpt from Corporate Violence by Dr. Howard Stein, Jonathan Lurie is cited as saying, "Downsizing raises the perceived value of the firm but lowers the actual value." For those toxic companies who routinely use layoffs as a strategy, below are some of the common lies told to fearful employees:
10 Big Layoff Lies
#1 – These layoff rumors are not true.
#2 – There are no plans for more layoffs.
#3 – Layoffs will save the company money.
#4 – We will help employees find new jobs.
#5 – Employees remain our most important asset.
#6 – All of us must make sacrifices to reduce costs.
#7 – It's difficult to say goodbye to members of our family.
#8 – All employees will need to take a pay cut to save jobs.
#9 – Our layoffs will position the company to be more competitive.
#10 – Layoff decisions have been made regardless of employee age.