8 Steps to Flip HR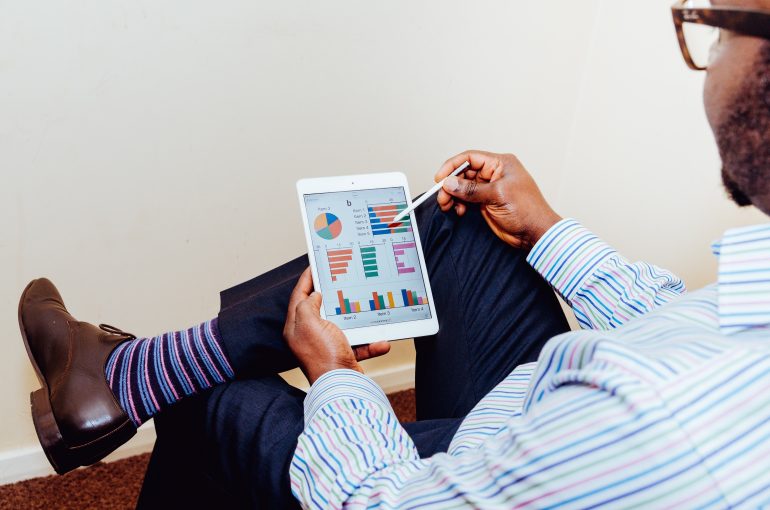 I really like a cable show, called Flip or Flop. It is a HGTV program focusing on a couple who buy homes at rock-bottom prices, make radical home improvements, then flip them, hopefully, at a profit. If they lose money on the house, it's called a flop.
The key players and their contractors practically destroy each house to transform ugly real estate into beautiful, updated and functional show-stoppers.
Similarly, the human resources house has hit rock-bottom. HR has been neglected by the CEO, defamed by company leadership, abandoned by great talent, avoided by employees, and ultimately, deemed ineffective. This potentially powerful people function is in desperate need of a total transformation. In other words, HR needs to be flipped.
A successful flip for the HR house should include, at a minimum, the following:
#1 Build a foundation of trust and respect
The CEO and HR must believe all employees should be treated with utmost respect and dignity. Although the CEO must build this foundation and hold leaders accountable, HR should also adopt and model this behavior 24/7. Without an employee-friendly environment, a foundation of trust will never be formed between the leadership and employees. The best talent will leave and you will be unable to recruit good talent to replace them. A company without trust will be average, at best.
#2 Understand the plan
HR people absolutely need to understand the business plan of their company. They need to know how the company operates, its products, services, margins, customers, competition, marketing, finance, etc. You get it. Learn the business so your HR training and expertise will actually mean something to your leaders.
#3 Demolish the term, human resources
First of all, this horrible term, human, simply sets us apart from animals, mammals, even extraterrestrials. I think people is an excellent, alternative term. You may prefer a different word. And secondly, people are not resources. That's what we call non-breathing, inanimate objects used in company operations; like a truck.
#4 Replace merit increases with market adjustments

Merit increases are an extremely outdated process where associates are allotted a rather small percentage bump in base pay depending on their annual performance review/rating and the company's budget. Merit increases today are, on average, less than 3.0%.  To renovate this outdated and ineffective practice, merit pay should be replaced with increases tied to competitive market pricing. A merit increase is the compensation equivalent of a placebo compared to a market pricing prescription of Viagra.
#5 Rehabilitate annual performance reviews
Replace the annual, written performance review with a coaching model that positively impacts performance. The old model is based more on completion of required paperwork, checking-off on boxes, and submitting forms to HR. The process makes attorneys feel better. However, we don't run a business to make attorneys happy. Real leaders should coach associates through performance issues on a frequent basis. Leaders should also provide positive feedback after small and large accomplishments. Save some trees and stop wasting paper on annual performance reviews while improving associate and company performance all at the same time.
#6 Install a no-layoff policy
I realize this is crazy talk to many CEO's. You say, "our employees are our greatest asset," yet you jettison them at the first sign of economic trouble. This is a disastrous, mixed message. Layoffs are like going thermonuclear on your workplace. It's one of the worst acts that can be performed on your people.
When there is economic trouble, ban together as a company and find ways to cut costs, not people. It's amazing the brilliant ideas that will surface when a team works together. Grow a pair, put this policy in writing and hold yourself to it. You will be amazed at the loyalty this will create.
#7 Install an incentive plan for everyone
If you want all your people to move in the same direction, install an incentive plan based on company performance. There are several plan design options and that is not what I need to discuss here. The important point is everyone needs to be looking in the same direction and have a horse in the race. When you flip a house, there is a financial incentive to do it right and on time. If you are going to flip the HR function, it needs to be at the center of creating a well-designed, easy-to-understand, and company-wide incentive plan.
#8 Hire friendly people
Some HR folks are known as unfriendly characters. Maybe it's from being beaten down by company leadership all the time. They must rise above internal struggles and provide a positive internal customer service experience. HR should hire both smart and friendly people who will provide the best in customer service. Once the HR house has been remodeled, you need friendly people to sell it. Being friendly is ultimately a strategic business advantage.
You may have other items to add to this list. Share them in our comments section.
Graphic Credit: Unslpash