The Business Case for a Jerk-Free Workplace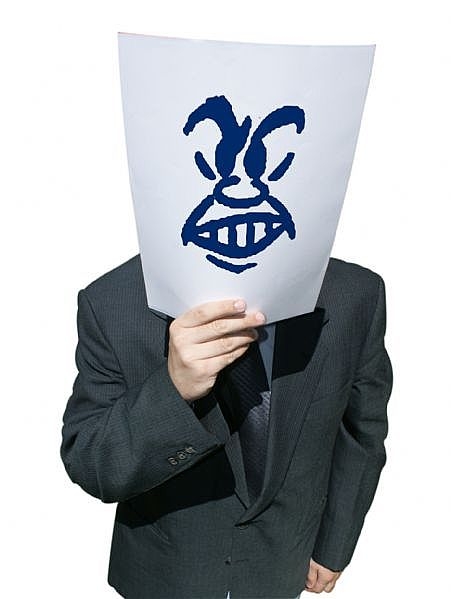 Workplace jerks are dangerous to your health.
Long-term exposure to psychological mistreatment at the hands of a jerk or bully typically leads to a number of harmful medical conditions, according to the Workplace Bullying Institute, an organization dedicated to the eradication of workplace bullying.
The physical implications from workplace bullying include:
Nausea
Tremors of the hands and lips
Feeling uncoordinated
Chills
Profuse sweating
Gastrointestinal disorders
Rapid heart-beat
Rapid breathing
Increased blood pressure
Chest pain
Uncontrollable crying
Headaches
According to the Workplace Bullying Institute, these are some of the stress symptoms one may experience when subjected to the health-harming treatment of a workplace jerk.
If faced with a workplace jerk or bully over a long-term basis, an employee's prognosis is not good, especially if that jerk is their boss.
Some of the resulting physical conditions experienced by targets include hypertension, heart attacks, post traumatic stress disorder, anxiety, depression, neurotransmitter disruption, immunological impairment leading to more frequent infections, fibromyalgia, diabetes, skin disorders, and finally, suicide.
Despite all these horrible side effects of jerks in the workplace, it is not illegal to act like a jerk at work, unless the behavior is related to sexual harassment.
Too many organizational leaders are willing to allow inhumane behavior, which leads to toxic company cultures where employees work only to earn a paycheck as opposed to building a great life where they enjoy their career. There are a number of reasons for this, including:
#1 Employers do not know how to confront the office jerk.
#2 Leaders are afraid of the jerk.
#3 The top leader is a jerk.
#4 Organizations believe the jerk, even with all his/her flaws, is considered indispensable.
#5 Managers consider the jerk's target a weak person who deserves such treatment.
CEO's rarely see the jerk's behavior, because bullies are very clever in their approach.
Those who engage in psychological violence are experts at causing fear down the corporate ladder while massaging egos up the ladder in order to protect their own career.
Why should a CEO adopt and model a Jerk-Free Workplace?
Jerks make you sick and the resulting medical care, absenteeism and presenteeism, lost productivity, employee turnover, and poor public relations exposure is extremely expensive. To counteract employer-provided health costs, there has been an increasing movement to champion healthy workplaces by encouraging exercise, good nutrition and wellness education. Since improved employee health leads to lower health care costs and increased business performance, many organizations are willing to make substantial investments in wellness programs, as well as provide financial incentives to healthy employees.
Before building an onsite gym, subsidizing health club memberships or installing a comprehensive wellness program, the CEO should first take action on behalf of the company's employees by implementing a Jerk-Free Workplace.
It is doubtful exercising, nutrition and wellness education will nullify the compounding, daily effects of jerks who routinely mistreat their targets in the workplace.
There are a growing number of employers who see the advantages of creating civil work environments with rules of engagement where jerk behavior is not allowed. These companies typically require each employee and leader to sign a code of conduct. Jerks are expelled if they do not change their ways. Some organizations have even publicly adopted and publicized their Jerk-Free Workplace status.
I predict there will be a growing trend of employers adopting the Jerk-Free Workplace model because it makes solid business sense and ultimately, it is the right thing to do.