Leave the Ladder Down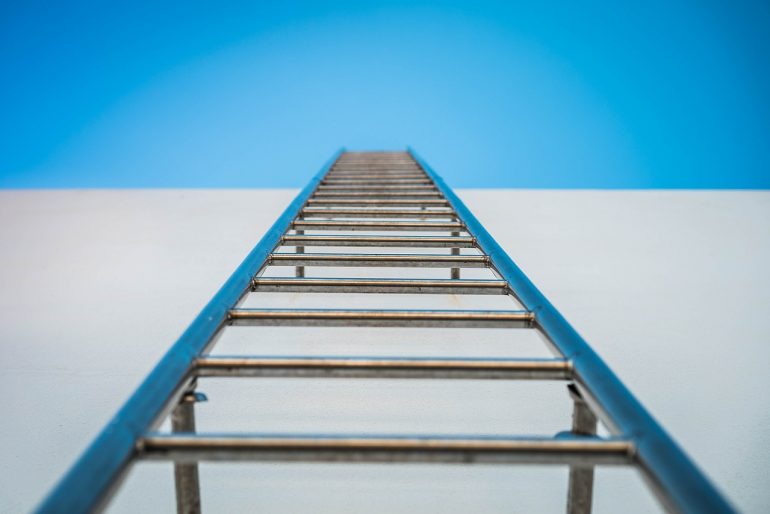 Recently I heard the term, leaving the ladder down, describing how leaders should mentor and bring employees with them as they climb the corporate ladder.  There are very few leaders willing to help their people move up the organization. Executives can be more interested in how they can get themselves promoted while caring very little about the success of those down the organizational chart.
In our society's ever increasing desire to earn and accumulate more, many business people not only don't leave the ladder down, they kick employees down the ladder.   The thinking is to eliminate potential competition.
As a leader, take notice of those around you.  If people who worked for you over the years had to resign to find other opportunities, you likely didn't leave the ladder down.
Accept my challenge and bring people with you on your upward journey to success.   It doesn't have to be lonely at the top.
Image Credit: Pixabay