Great Companies Like Dreamworks are Creating the New Normal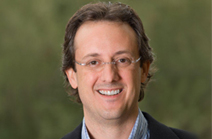 Dreamworks Animation SKG's Head of Human Resources, Dan Satterthwaite, shared his observations on how his company has created a culture of creativity. And it takes unbelievable creative power to deliver an animated movie from the idea pitch to delivery to theaters worldwide.
It's important to note Dreamworks has earned the designation of Great Place to Work by making the Fortune 100 Best Places to Work List four times. According to Satterthwaite, they are the only media company to make the list.
Jeffrey Katzenberg, CEO, is the driving force behind the culture. To open up lines of communication and build trust, Katzenberg blogs to employees every day. As in seven days a week.  According to Dan, the employees find it a real treat to read. The leadership found that trust is the main ingredient for encouraging creativity. Although the legal department squirmed at the idea (what a shock), the blog has created an organizational glue that has bonded the rather large organization.
Satterthwaite shared three ideas you might be interested in:
Creativity requires trust. Employees are trusted with important company details.
Original + unique = risky. The company cannot succeed unless employees have the permission to fail.
Engagement requires choice. He predicts an upcoming sea change in how company's engage employees. The new normal will be cultures built on trust, respect and likely, many more perks.