Bad bosses bad for your health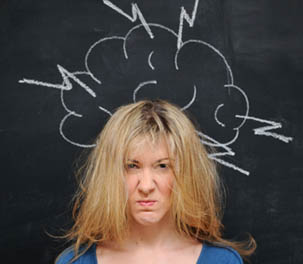 A recent study was released showing bad bosses are bad for employee health. While many of us in the people practices
professions have been saying this for a long time, I certainly welcome the additional research and news coverage.
Below are some important comments in the USA Today article, "Bad bosses can be bad for your health," made by Dr. Robert Hogan, president of Hogan Assessments, Tulsa, Oklahoma:
Every employed adult reports some significant time working for an intolerable boss and those (employees) that try to defend themselves are gone.
Seventy-five percent (75%) of working adults say the worst aspect of their job — the most stressful aspect of their job — is their immediate boss.
 Bad managers create enormous health costs and are a major source of misery for many people.
Major cause of stress in modern life is bad management because stress negatively affects the immune system and health.
A Message for CEO's: We bring information to you about negativity in the workplace, especially bad bosses, because it stifles productivity, increases turnover (especially when the economy improves), kills employee engagement, and therefore, destroys your bottom line results. What is the message to take away from this? Find your bad bosses and give them a chance to redeem themselves with their peers and employees. If they will not come around to the high values of your company, then let them go. Successful CEO's do not allow toxic managers to dump on their corporate culture.  — Kevin Kennemer, founder & principal, The People Group
For a link to the USA Today article, click
here
.