America's Worst Bosses for 2012: The workplace freak show continues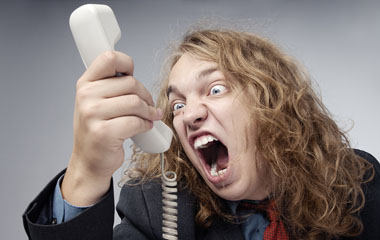 America's Worst Bosses List for 2012 has been announced by eBossWatch, a leading career resource that enables job seekers and employees to share information about prospective employers. The list is evidence the workplace freak show continues to open daily at 8:00 a.m. all across the United States.  However, if you are looking for your 15 minutes of fame, this is not the place to start.
There is no shortage of toxic candidates who are qualified for the job.
Serving as an eBossWatch panelist, I rate these severely toxic bosses who make life miserable for people who are simply trying to earn a living. After last year, I didn't think managers could sink any lower. I was wrong.
If you don't believe me, read the news link listed with #5, Richard Moore, formerly a general manager at Aaron's.
There is good news and bad news concerning this list:
The bad news: Yes, there are thousands of horrible bosses in America. And there are senior executives and human resource professionals who look the other way, do not follow-up on legitimate complaints, allow internal political power to force their inaction, or are simply out of touch with their workforce.
The good news: The list sheds light on horrible, and many times, sickening behavior. It also unveils the organizations that allow this type of behavior to continue so you can avoid them during a job search. To their credit, eBossWatch is gutsy enough to keep the issue out in the open each year.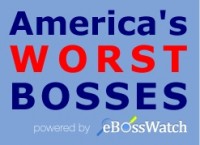 According to Asher Adelman, president of eBossWatch, "The 2012 America's Worst Bosses include a college dean, four restaurant owners, a fire department chief, five doctors, a judge, three county prosecuting attorneys, and a state attorney general."
"The 2012 America's Worst Bosses have cost their employers over $41 million in monetary damages and lawsuit settlement payments," said Adelman, who started eBossWatch after experiencing first-hand the nightmare of working in a hostile work environment.
Of the $41 million, the 2012 worst bosses in the public sector have cost their respective taxpayers over $21 million.
To review America's Worst Bosses List for 2012, click here.