10 Ways to Leave Your Legacy at Work & Home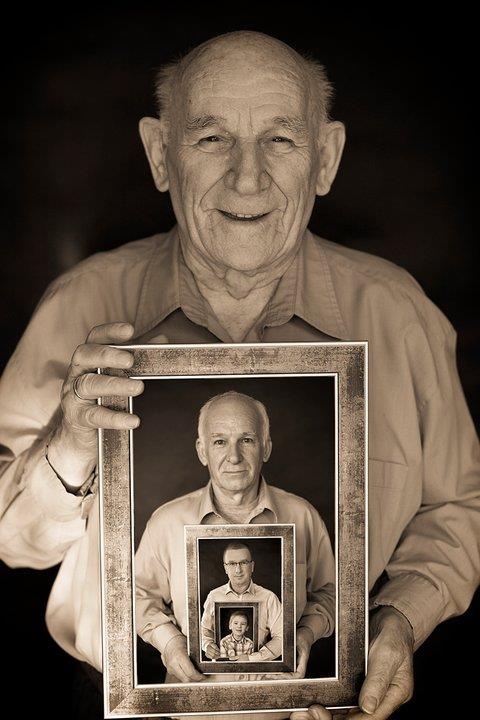 At the end of your life what kind of legacy will you leave behind?
After that alarm clock rings and you roll out of bed, you begin to touch people's lives, either positively or negatively. During your time at work, home, church, the community, and on your smart phone, tablet and laptop you are impacting others.
Each of us touch people in different ways.
We all wear shoes, yet we leave different foot prints because of varying tastes in style, comfort and physiology. Similarly, each of us will leave a different legacy foot print.
Where do you start?
If you don't know where to start, I found the following chart on the Columbia Southern University website and wanted to share this information with you.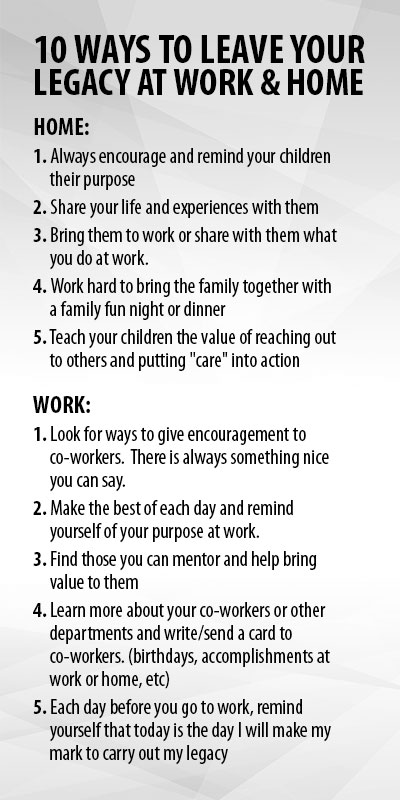 Graphic Credit: Pinterest
Graphic Credit: Columbia Southern University
Graphic Credit (front page): Cynthia Cavanaugh Blog